Artistic Achievement
Meditation
Description
Everyone should have an outlet.
Critical Reflection

Labyrinths are truly sacred places. It's a spiritual practice that is the center of my meditation. I think every individual should have outlets to relieve stress. I also believe that the stresses the impact LGBTQ individuals are greater at times than their heterosexual friends because of relationship tensions, family dynamics, and finding out about your community.
During my internship at Out Youth I helped co-facilitate a self-esteem support group that included mind and body work.
The indoor labyrinth pictured below I helped co-construct with two other people. It is a permanent donation to the Out Youth family.
Classic Labyrinth for Out Youth:

Laying the labyrinth down with chalk.

The white plastic tarp to paint the labyrinth on.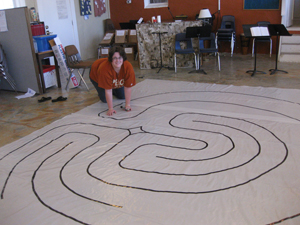 Painting the labyrinth.

Labyrinth complete (minus the rainbow).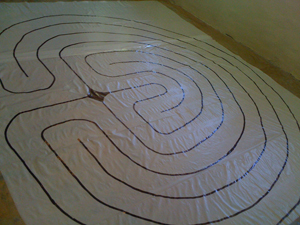 Labyrinth complete (minus the rainbow).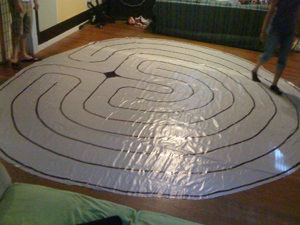 Being used at Out Youth

A larger labyrinth being used outside at Out Youth.
Projects Examples: